"Dino's Back"

A Tribute to Dean Martin

Performed by Jack Lynn

Enjoy an evening with Jack! 

His "Dino" style and sound will take you back to the "Swingin' Rat Pack Years" of the late 40's, 50's and 60's, as he sings all the great tunes made famous by Dean Martin.

Remember Amore, Return to Me, I Have But One Heart, Sway, Memories Are Made of This, Everybody Loves Somebody  and all the other great Dino hits?  Enjoy traveling back with Jack to a time when things were a bit more relaxed, maybe a bit more easy going.....just like the days when the "King of Cool" himself was at the top of the music charts.

Click above on "Upcoming Shows" for

 scheduled appearance dates!

For more information on booking,

please email Jack by clicking on the

 envelope below.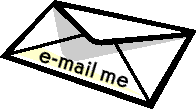 Jack Lynn Sings the 

Music of Dean Martin

"A Tribute to Dino"

Jack Singing Everybody Loves Somebody



Jack singing at Lincoln Center NYC 2011 

Jack Singing at the Warner Theatre Gala, May 2014 

Jack with Monty Alexander after performing at Jazz at Lincoln Center February 2016 

Jack getting ready for 2016 Jazz at 

Lincoln Center Event 2016

Double click here to add text.

      Jack at 2021 Senior Center Party in

           Bethany,CT  December 2021

Jack and Deana Martin,

Dino's  Daughter June 2017